Triangle Fire Consultants is a fire protection engineering and code consulting firm consisting of licensed engineers with a broad range of experience in Fire Protection Engineering, Hazard Evaluation, and Risk Assessment derived from a diverse background in consulting, insurance/loss control, and emergency response. The engineers at TFC provide expertise to architects and design teams, industrial, commercial, municipal, and private clients on issues related to fire protection, fire and building code compliance, hazardous materials storage and use, fire suppression, and fire alarm systems. TFC prides itself on developing strong client relationships and has a combined 40+ years of experience to put toward your project.
TFC's team is fully committed to protecting the people in the communities we touch, as evidenced by our commitment to strict building and fire code compliance, and also by our involvement in fire and emergency services at all levels.  We speak the language of the local Authorities Having Jurisdiction (AHJ's), which creates a collaborative working relationship and swift resolution of even the most challenging project.  Ultimately, our goal is the development of innovative solutions and approaches integrating the various building systems into a comprehensive fire protection and life safety package.  We look forward to assisting you with your next project.  Have a question?  Pick up the phone and give us a call.
Stay safe,

Alison C. Brackett, PE
President and Owner
Triangle Fire Consultants, LLC
603.305.2680 | Licensed in NH, MA, and VT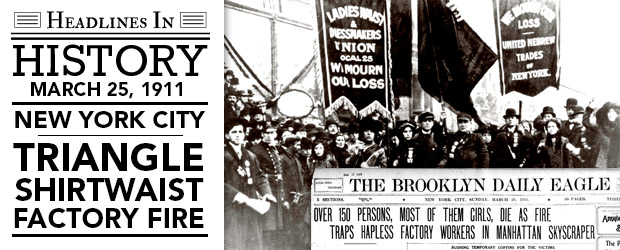 On March 25, 1911 the Triangle Shirtwaist Co., a factory where many women immigrants worked creating garments, caught fire and burned in NYC.  146 people were killed and many more sustained injuries due to conditions that made it difficult or impossible to escape.  Triangle remains one of the deadliest industrial building fires on record, but it did lead to positive changes related to worker safety and Code reform.  It is said that the development of NFPA 101: Life Safety Code can be traced directly to the Triangle fire.